Snow White Aragonite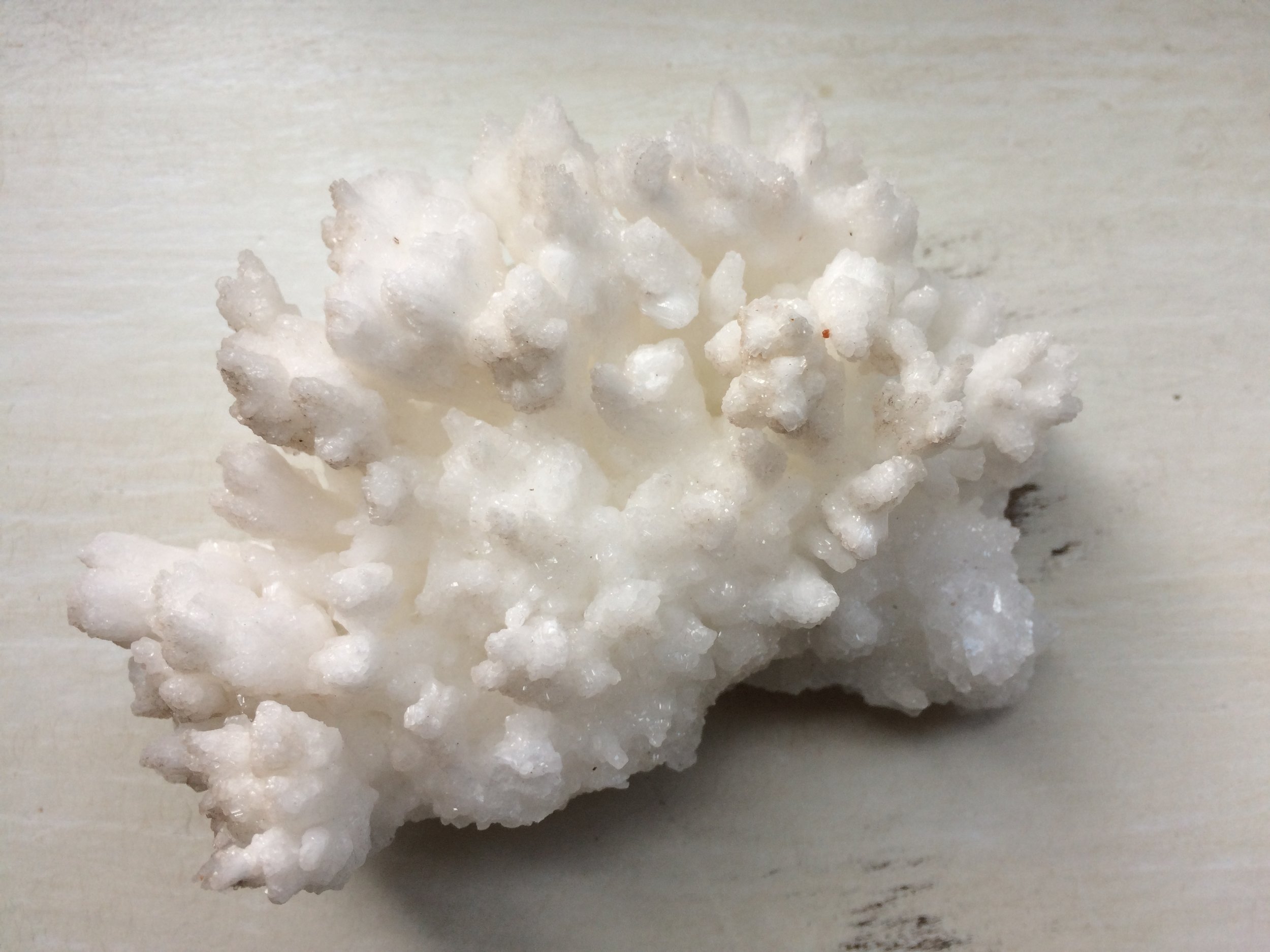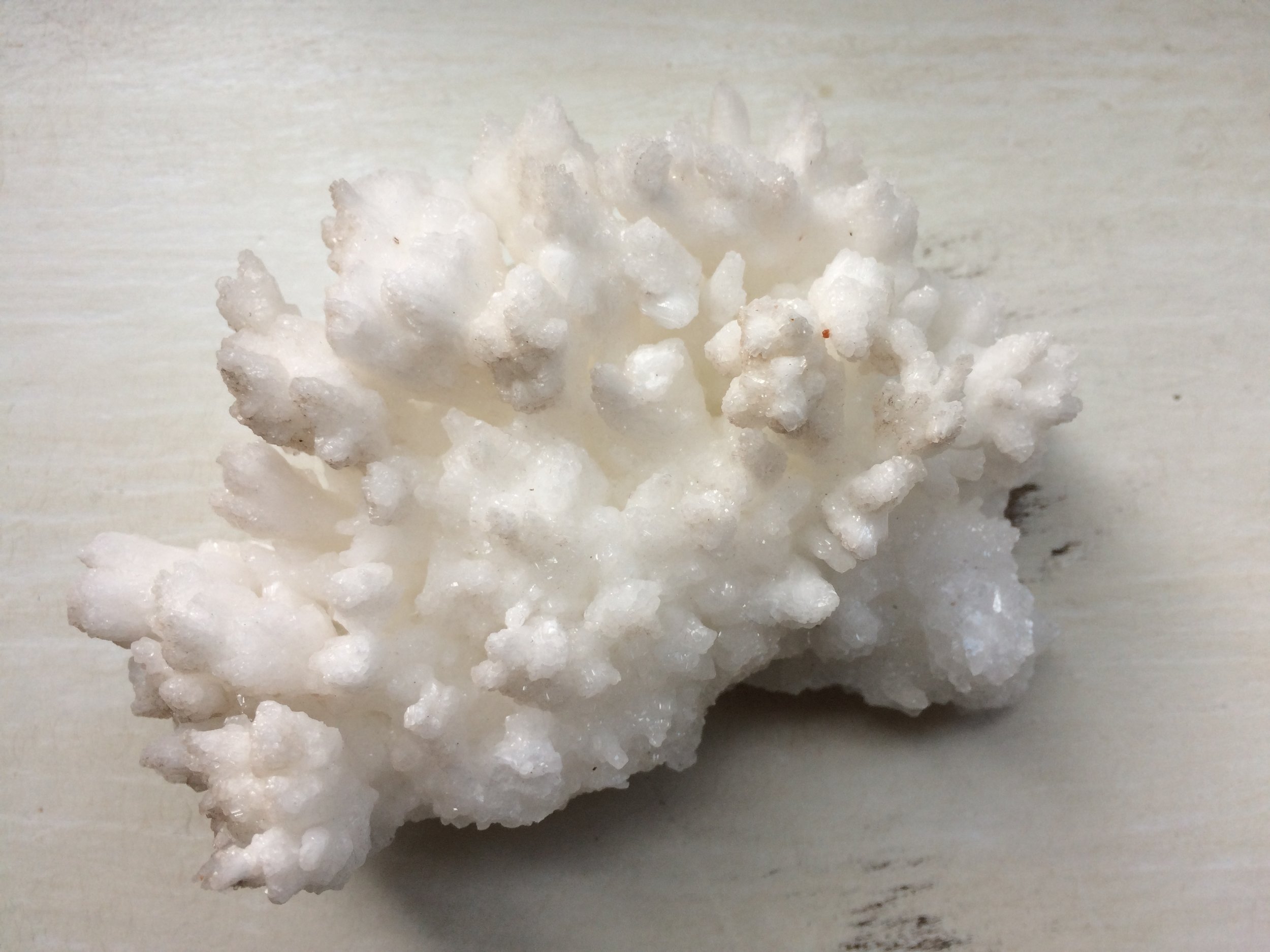 Snow White Aragonite
Aragonite is a stone that helps you connect with Mother Earth. It's a grounding stone. This is a great stone for people who are hyper or "vibrating" really highly, and those who are overly sensitive. It helps to calm anxiety and nervousness, and moves energy throughout the body in a slow and steady manner.
Stability. Calm. Groundedness.
Large, fist-sized piece.